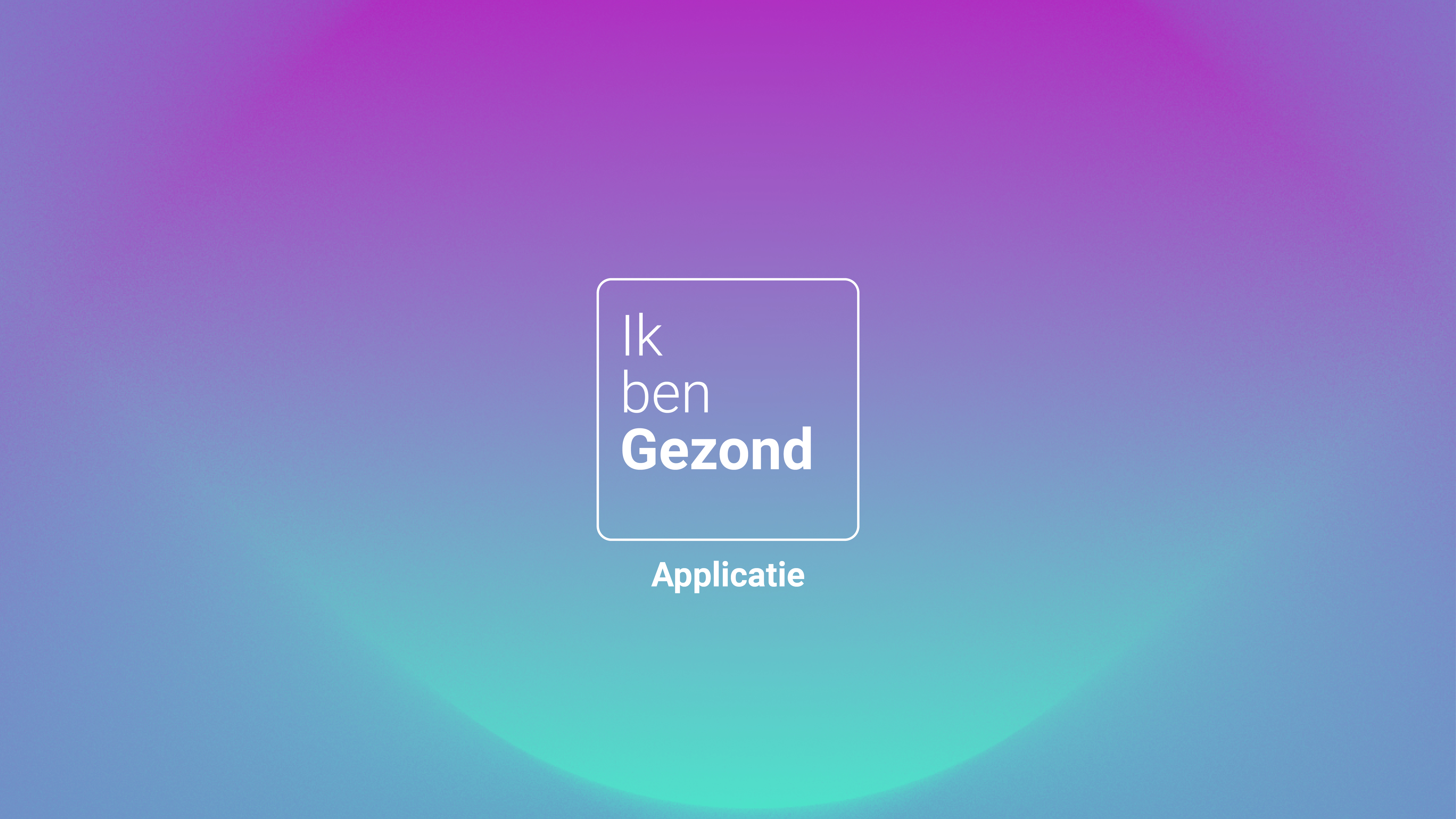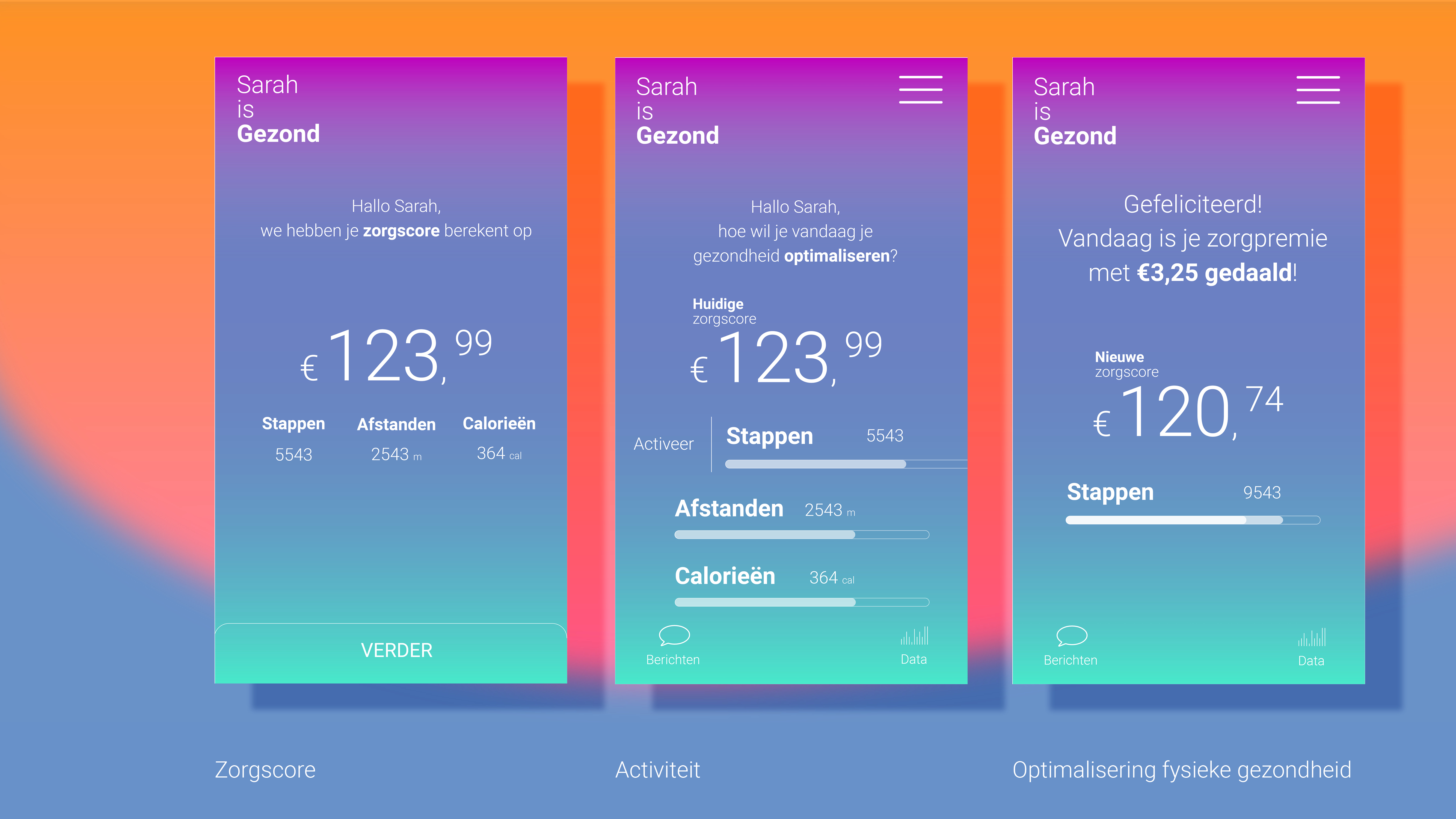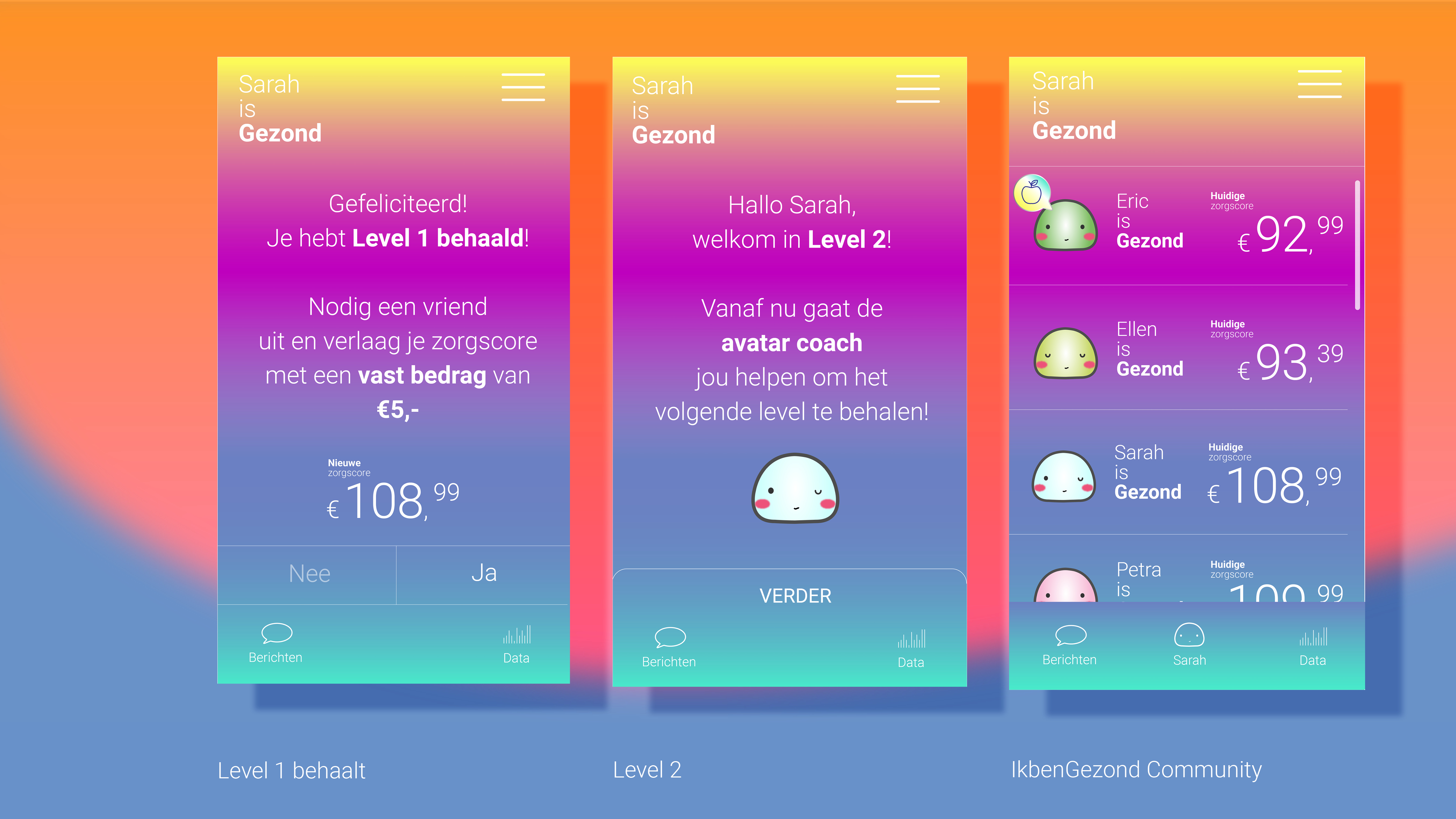 Application interface
Instagram campaign
IkbenGezond
PROJECT CONCEPT
IkbenGezond, IamHealthy is a project concept realized during the Masterclass Sandberg@Mediapark in which the theme 'Artificial Imagination' has been discussed. IamHealthy is an application which connects your monitored health with your health insurance premium and provides you with a health score. Through answering questions and performing activities the user progresses through levels and earns badges to increase their health score and therefore their health premium.
You affect your health care premium yourself.
UPCOMING
— Presentation at NFF 30th of September 2019, Utrecht
— Presentation at Sandberg@Mediapark at Beeld&Geluid 21th of June 2019, Hilversum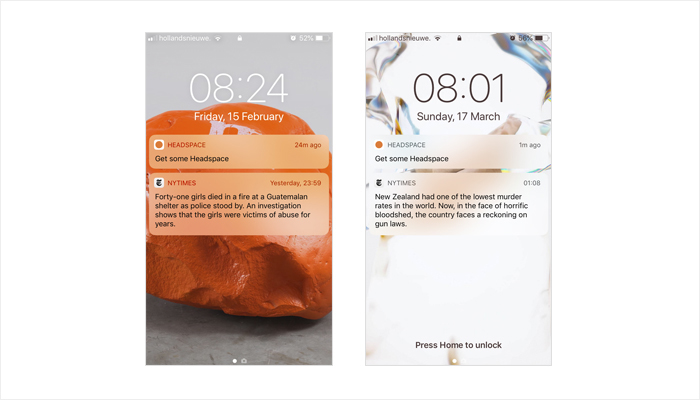 Screenshots of the iPhone interface
Disconnected worldview
VISUAL RESEARCH
By framing screenshots, certain moments of receiving push notifications on the iPhone interface are registrated. The order in receiving these banners reveils uncomfortable connections.
UPCOMING
— Group exhibition 'PS THE TITLE OF THE WORK' 4, 5 July, Sandberg Institute, Amsterdam 2019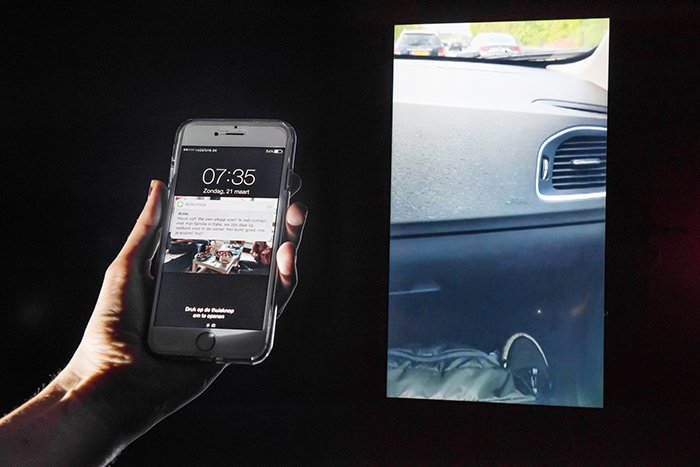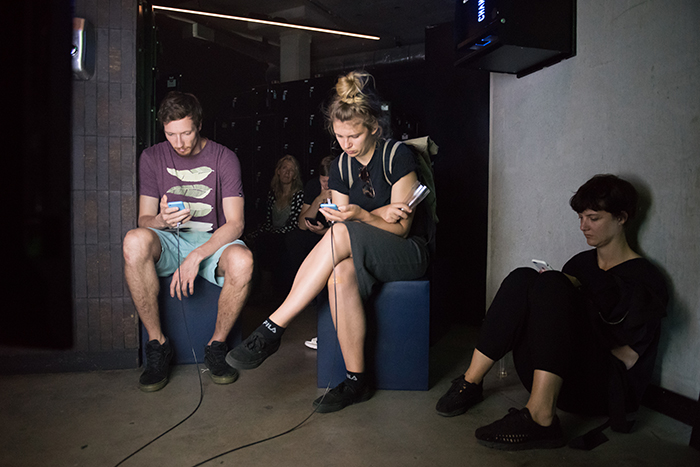 Group exhibition 'Wait for Cue'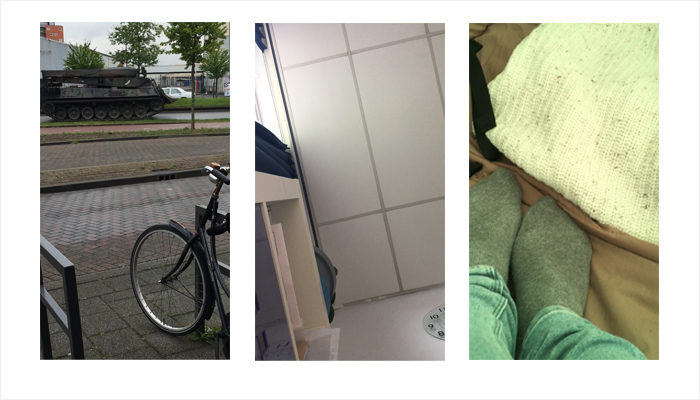 Video stills extended screen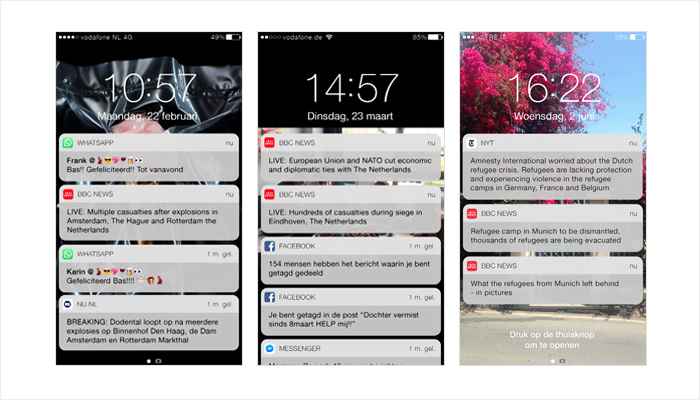 Video stills smartphone interface
Did not take place
VIDEO INSTALLATION
Named after a collection of three short essays by Jean Baudrillard: 'The Gulf War Did Not Take Place'. The culture theorist argues the Gulf war was a carefully scripted media event and its coverage in the news was used as a tool for imaging.

'Did not take place' is a two screen video installation, in which the narrative is visualised using a smartphone interface, experienced by the visitor on didnottakeplace.com. Using this particular 'intimate' medium produces an immersive experience and a new form of digital storytelling.

The project confronts the visitor with our current Western disconnected worldview towards conflict related news items. And researches how the smartphone user responds to contemporary political and society news related topics, which collide with personal, software and hardware notifications.

The narrative of the project is set in a suggestive scenario taking place in 2021; inhabitants flee the Netherlands. Using the interface of the main character, the visitor experiences her uncertainties and displacement.
UPCOMING
— Group exhibition 'KONTRA' 30 Nov - 2 Dec, Roodkapje, Rotterdam 2018
— Screening at
— Screening at
— Group exhibition 'A Celebration of Chaos' 10th of March at ArtEZ, Arnhem 2018
— Screening at Roodkapje, organized by MINT, Rotterdam 2018
— Group exhibition at Todays Art, The Hague 2017
— Graduation exhibition at Sandberg Institute, Amsterdam 2017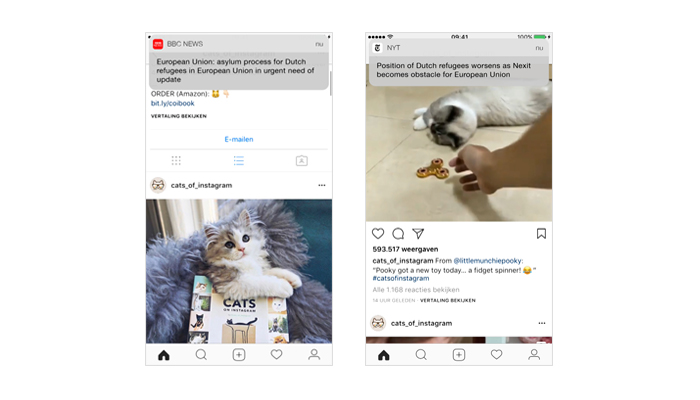 Video stills smartphone interface
Project 'Did not take place'
Our (not so) guilty pleasure
THESIS
Ignoring conflict related news notifications on our smartphones by watching a 'cat videos' instead, but we won't escape the suffering of 'the other'. As cats might live in a human designed environment, all of the cat 'failures' captured on video represent an situation in which the cat is being 'spoken for' and taken 'advantage' of. Which means I am still looking at suffering.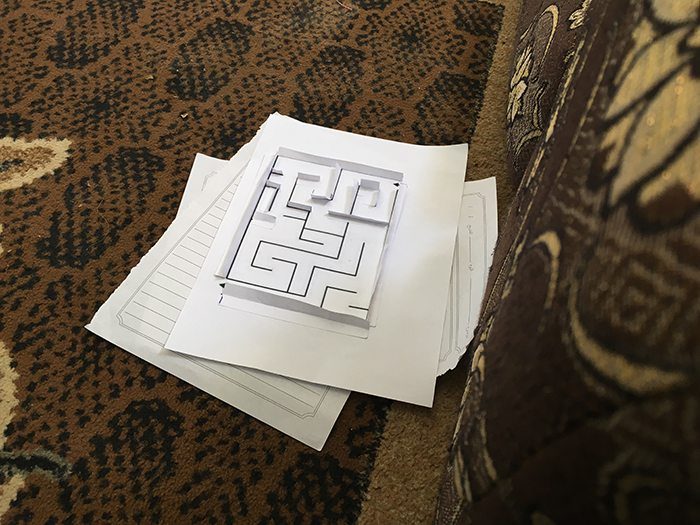 Product process
Picture Rebekka Fries
Prototype 'In-Between'
Picture Isabel Zoetbrood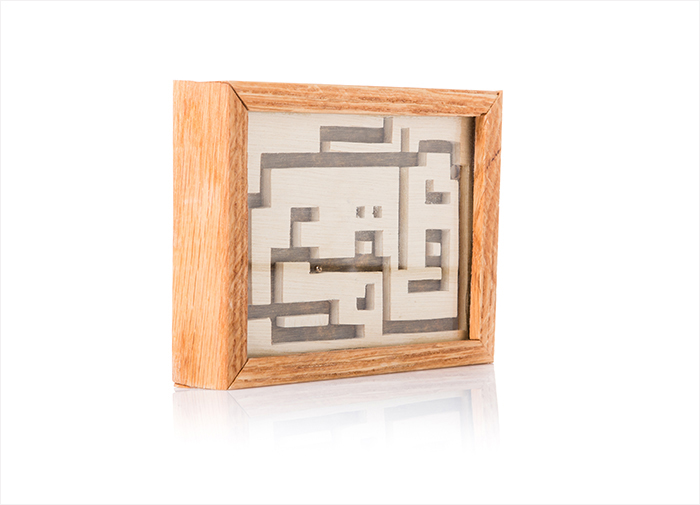 In-Between
Rebekka Fries, Nour Nsheiwat & Artisan Jaber Tayeh (Disarming Design from Palestine)
In-Between
WORKSHOP & PRODUCT
'Disarming Design from Palestine' workshop focuses on a collaboration between designers and artisans developing products, which exposes the current situation of the Palestinians.

The double-sided wooden maze toy 'In-Between' refers to the current situation of students at the Palestinian refugee camp 'Gaza' in Jerash, Jordan. As the students aren't allowed to continue their study at universities considering their current citizenship the two-sided Arabic texts 'dream' and 'reality' represents: their 'dream' to continue their education and 'reality' as the bureaucratic situation. This product is designed in collaboration with designer Nour Nsheiwat and made by artisan Jaber Tayeh.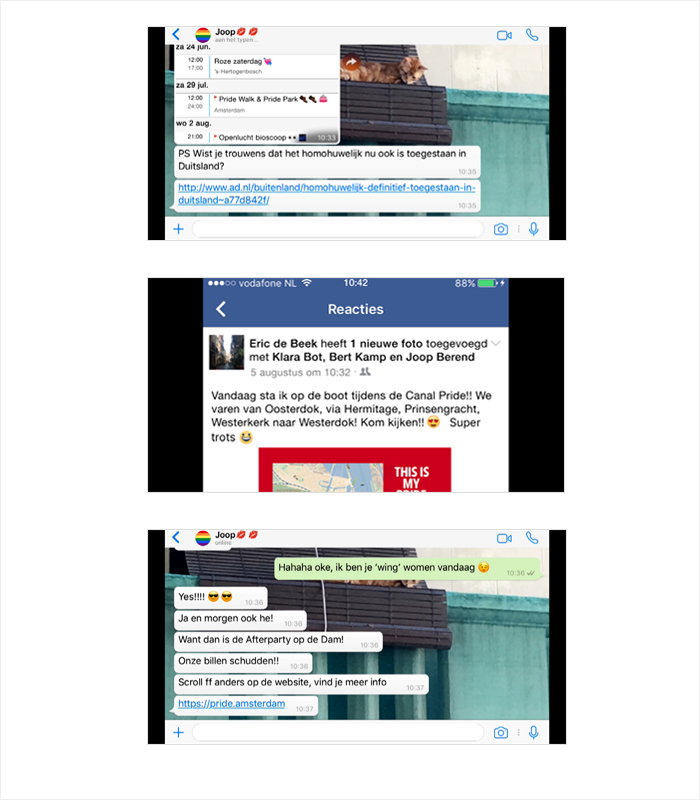 Video stills
Smart parade
VIDEO
In the 'Smart parade' video, the smartphone interface is used to inform the viewer about the Gay Parade taking place in Amsterdam. The protagonist makes his friend enthusiastic about several events, while using different applications and platforms. The smartphone interface provides the opportunity to use a new form of informative storytelling.
— Made for
in cooperation with &